The Best Optimum Compatible Modems Reviewed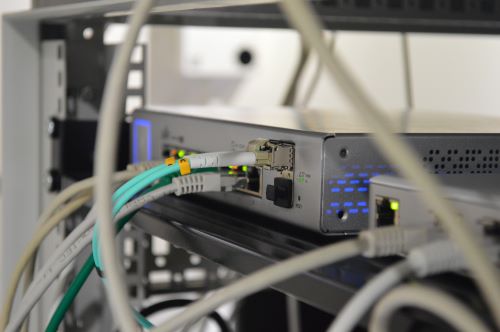 Do you use Optimum's internet plans? If so, then you may want to get the best modem compatible with Optimum. As you purchase a modem, you must consider if it is compatible with your internet service provider or whether it suits your internet plan. If it does not meet one of the criteria, then you may fail to enjoy the bandwidth speed that comes with your internet plan.
While you also can rent one, it can be quite costly when compared to purchasing a modem. Still, you have to ensure that the modem is compatible with Optimum if you want to enjoy the best performance level.
Why is it Important to Own an Optimum Compatible Modem?
Save Money – Renting an Optimum router costs you $9.95 every month. While it may not appear to be much, you end up spending up to $119.40 every year, paying for a modem that you do not own. You can save on wasting such an amount every year by acquiring your modem.

Faster Internet – Renting a modem limits your selection to what Optimum will decide to offer you. The chances are that the modem you receive may not give you the best performance. They may opt to provide you with a modem with less than adequate performance so that they can save themselves some money.

However, by purchasing your modem, no restrictions limit you from choosing one with the market's best performance.

Additional Features – You can also benefit from additional features that you may not get from a rental modem, such as automatic updates, security protection when online, and the ability to support multiple users online.

Purchasing your modern router that is Optimum Compatible is the best option that you can make today. Here is an in-depth guide into some of the best Optimum compatible modems that can work with your internet plan to help you make the best decision.
Optimum Compatible Modems
Our top recommended option for a modem compatible with Optimum is the Netgear CM700. It is a DOCSIS 3.0 Gigabit cable modem that delivers reliable performance. The modem can connect to the internet at a maximum speed of 1.4 Gbps. Once you make a proper installation, you enjoy fast browsing, downloads, and streaming without buffering.
The modem has a beautiful trapezoidal design that gives it a stylish appearance making it stand out from other modems in the market. It is slightly larger than a vendor bundled modem. Additionally, it also comes with an inbuilt stand that allows you to place it in different positions.
The Netgear CM700 has a total of 32 channels for download with 8 for upload. You may therefore benefit from a superfast internet connection regardless of the ISP you choose. It is certified to be compatible with Optimum, Charter Spectrum, Xfinity, and other cable internet service providers. So, you do not need to purchase another modem if you ever opt to make a switch from Optimum.
The modem has a Gigabit ethernet connecting port that allows you to connect it to a WIFI router or PC. Since it is only one port, you can only connect it to one device at a time. The modem uses a mighty processor, thus making it able to handle large loads with ease. It also has four self-governing cores that increase its operational ability.
The modem offers a maximum download speed of 500Mbps, one of the best that you can find in a modem.
Sale
NETGEAR Cable Modem CM700 - Compatible with All Cable Providers Including Xfinity by Comcast, Spectrum, Cox | for Cable Plans Up to 800Mbps | DOCSIS 3.0
Compatible with all major cable internet providers: Including certification by Xfinity by Comcast, COX, and Spectrum. Not compatible with Verizon, AT&T, CenturyLink, DSL providers, DirecTV, DISH and any bundled voice service.
Save monthly rental fees: Model CM700 replaces your cable modem saving you up to 168 Dollars/year in equipment rental fees.
Speeds by carrier: Xfinity (up to 800Mbps), Cox (up to 500Mbps), Spectrum (up to 400Mbps).
Works with any Wi-Fi router: Connect any Wi-Fi router to this modem's Ethernet port to support all your wireless devices.
Ethernet connections: 1 Gigabit Ethernet port connects to your computer or separate Wi-Fi router.
The Motorola MB7621 stands out as one of the best cable modems that you can use with Optimum due to its robust performance, great price, and outstanding features that are easy to use. The DOCSIS 3.1 modem supports superfast internet speeds and is compatible with almost every cable internet service provider that offers a non-gigabyte plan. You can, therefore, comfortably switch your ISP without having to worry about purchasing another cable modem.
The modem has one ethernet port that you can connect with a pc, WIFI router, HDTV, or streaming device. It does not have any built-in wireless router or telephone capabilities. The modem works exceptionally well with an internet plan of 600 Mbps. With a total of 24 download channels and eight upload streams, you can be sure to benefit from an uninterrupted internet supply.
Once you purchase the Motorola MB7621, you will receive a 2-year warranty.
Sale
Motorola MB7621 Cable Modem | Pairs with Any WiFi Router | Approved by Comcast Xfinity, Cox and Spectrum | for Cable Plans Up to 900 Mbps | DOCSIS 3.0
Model MB7621 is recommended for actual cable Internet service speeds up to 650 Mbps. Wirecutter rates this "the best modem for most people." A Full-Band Capture Digital Tuner ensures faster, more reliable Internet.
This cable modem's 1 Gigabit Ethernet port connects to a WiFi router, computer, HDTV, game station, or streaming video device. Great for use with Whole Home WiFi or Mesh networks like eero, Google WiFi, and Orbi. (This cable modem does not have a built-in wireless router or telephone call capability. The Motorola MG7315, MG7540, MG7550, and MG7700 have a built-in wireless router.)
Requires cable Internet service.Approved by and for use with Comcast Xfinity and Xfinity X1, Cox, Charter Spectrum, Time Warner Cable, BrightHouse, CableOne, SuddenLink, RCN, and other cable service providers. Eliminate cable modem rental fees up to 156 dollars per year. (Savings are shown for Xfinity and vary by cable service provider. No cable modem is compatible with fiber optic, DSL, or satellite services from Verizon, AT&T, CenturyLink, Frontier, and others. Model MB7621 has no phone jack.)
Setup is fast and easy using the quick start guide.
Attractive, compact design minimizes shelf space, improves cooling, and extends product life while looking great in any home or office. A 2-year warranty plus rugged lightning and power surge circuits protect your investment.
The Netgear CM500 is another cable modem from the Netgear family that should also deliver impeccable results. The modem makes a cheaper alternative to renting since you can recover the investment within the first seven months.
The modem offers a superfast internet connection with 16 downloading channels and four uploading channels. The Netgear CM500 has a beautiful tower design and a supportive base. The base ensures that the cable modem remains well-ventilated. Since it can keep itself cool, it has a longer lifespan than other modems in the market.
The modem comes with only a one-gigabyte ethernet port that can connect to a PC or WIFI router. Since it does not have an internal WIFI router, you may need to purchase one if you need it. When you consider its performance, the modem can provide you with internet speeds of up to 300 Mbps, which can sufficiently support a few users at a time.
It is easy to connect and operate. It has front-facing LED indicators that allow you to monitor its power, data upload and download, and internet connection. You can find more diagnostic options from the modem's online interface.