We Know Hosting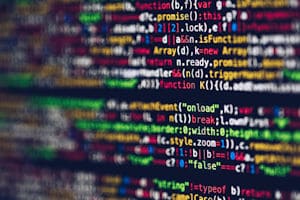 At PFA we focus on one simple thing: provide clear, objective information to help you find the right web hosting provider to support your personal or business needs. And best of all, you can use our site 100% free of charge!
Other web sites on the net provide hosting directories, but PFA is very different. We don't allow any advertising on our site, so you'll never see our site cluttered with flashing, animated banner ads that give you a headache. There are no "suggested hosts" or any directory positioning that could sway your preference towards hosting companies just because they paid an advertising fee.
Our searching tool is simple to use and very powerful. You can refine your search using criteria that's important to you. After you have determined your search criteria, we'll find a list of hosting companies and hosting plans that match your search, listed in order of lowest price first. In some cases, hosting companies provide reviews and links to other existing customers sites. We also provide this in your search results to help you in your selection process.
Hosts are also ranked according to our detailed point rating system which is based on direct input from hosting company customers. Whether you are looking for a bluehost hosting review, or another hosting company, hearing what other people think of hosting companies gives you additional information to help you make your hosting plan decision. If you are a customer of a hosting company, you can rate a host yourself.
To complement our rating system, we also maintain a special seal called Hosting Assured. When you see the Hosting Assured Seal on a hosting providers website, it means that they have committed to the Hosting Assured code of ethics. Each seal has an expiration date so you can check that the seal is still valid. Clicking on a Hosting Assured seal on a hosting provider's web site will bring you to the Hosting Assured site. You can file a complaint about a host or pay them a compliment. You can also see how many complaints and compliments a host has received. Hosting Assured hosts have committed to providing you excellent customer service.
Need to learn more about web hosting and design? Check out our web resources section which is full of articles and information that can increase your knowledge about web hosting and design. Our web resources can further help you make the best hosting plan decision and educate you about the various components of web sites. Or take a look at www.findmyhosting.com – they offer some outstanding resources to help you find the perfect hosting solution.
We also have robust discussion forums where you can chat with others about web hosting and design topics. Web hosting companies also participate in our forums so you can hear opinions from the experts.
Where possible, we provide a link directly to the sign-up page for each plan listed so that you do not have to waste time re-searching through a hosting companies site. You can also store plans so you can compare them side-by-side! Our site remembers your stored plans for later use. This means you can come back later and resume your evaluations and research from where you left it on your previous visit.